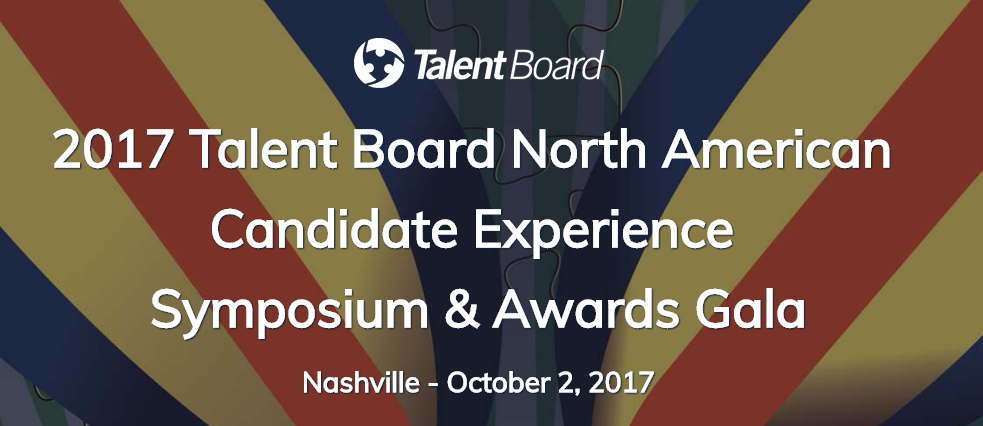 Talentegy is proud to sponsor the Talent Board as well as their upcoming 2017 North American CandE Symposium and Awards Gala taking place in Nashville on October 2nd.
The CandEs bring together hundreds of recruiting and HR leaders to not only celebrate the winning employers but to learn and evangelize the importance of candidate experience inside their companies. Talentegy's platform is specifically designed to support these types of talent initiatives. Talentegy allows organizations to monitor and optimize candidate experience across a very complex and layered HR technology stack to bring actionable insights that drive positive interactions across the candidate journey.
For a complete list of the winning companies, you can view them here. For more information on the CandEs, you can see all the event details and agenda here. We'd love to see you there.
As an HR technology startup, we must be focused on where we have an audience that values candidate experience as much as we do," said Shawna Berthold, Co-founder and EVP of Marketing & Operations. "That is the case with the Talent Board and CandE Awards which continue to put the spotlight on the impacts of candidate experience to a company's bottom line

.
You can read the full press release here.