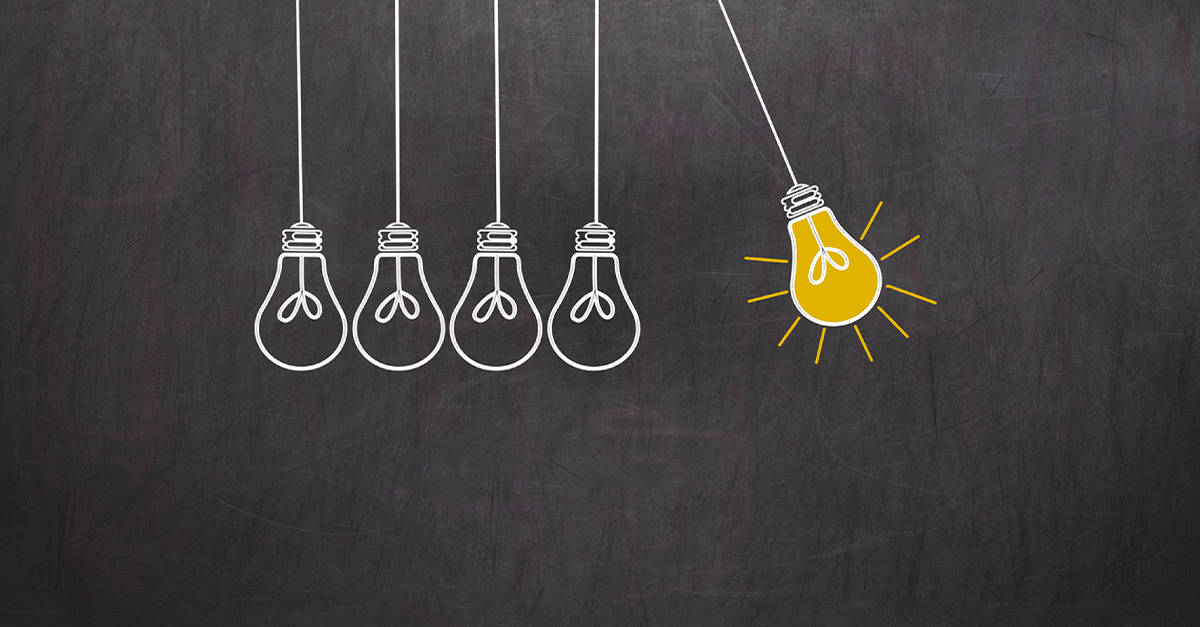 December 2018
A quick recap of what's trending in the Candidate Experience world.
Do You Believe Brand Loyalty is Only as Good as Your Last Candidate Experience?
For years, businesses have known that poor customer service leads not only to unhappy customers but fewer brand advocates. We now hear more Talent Acquisition leaders talk about their candidates as "customers," and thinking about recruitment as "marketing" and encouraging existing employees to hype their employment brand over social media. With that being said, I think it's worth considering new data that shows most U.S. consumers are quick to cut ties with a brand if they receive poor customer support and are just as quick to become advocates for brands that treat them well.
So why do we still not believe this data is equally true and revenue impacting when it comes to the candidate experience? How do we as an industry make it urgent and important on the HR side of the business equation?
New research, while consumer focused must be taken into belief that these same principles, now more than ever before, cross the boundaries of consumers, employees and CANDIDATES. According to Learning Tribes' parent Sitel Group, a consumer experience management company, and their 2018 CX Index Report, 75 percent of U.S. consumers would stop doing business with a company if they had a bad experience or received poor support. In fact, 50 percent said they'd cut ties with a business in the past year because of a negative experience. Any CEO will take note of that right? Well the same principles and research from the Talent Board's Candidate Experience Research Report mimic the same data, yet we are frozen in many instances to see the business impact of not addressing it in the scope of our talent acquisition strategies. It's a great way to tie the data together to provide an apples-to-apples comparison to fund your initiatives. Pre-register for the Talent Board's 2018 report which is out in January 2019.
Why Invest in Your Candidate Experience?
How many times do we hear this? Great podcast from the Talent Magnet Institute and Hello Hire on candidate experience. They talk about the factors impacting the need for companies to invest in the candidate experience now to stay competitive and its urgency:
First: Great talent is getting more and more difficult to find. Employers are beginning to realize that in order to attract talent, they need to provide a better candidate experience.
Second: Organizations are starting to think about how the candidate experience can impact their customer experience. People who go through the recruiting process are potential customers, and when someone applies for a job and has a bad experience, the odds of them returning as a customer are not great. The numbers can get pretty big, really fast.
Third: Candidates are starting to expect to interact with employers. They're looking for things like transparency and quick feedback, and employers who are moving in this direction are already reaping the benefit of attracting great talent to their organizations.
Cashing in on Improving Candidate Experience
Another great blog post from Kevin Grossman, the President over at the Talent Board. He outlines some holiday math magic so you can see how quickly what the cost of a bad candidate experience might be having on your company. And it easily adds up to millions of dollars.
HR Technology Changing the Way we Recruit – AI Leading the Pack
With potentially groundbreaking HR technology solutions emerging, we're seeing a tech boom that is fundamentally reshaping the way we work — and how we think about HR. According to the 2019 HCM Trends report from The HR Federation, a network of leading HR market analysts, global HR technology venture capital has topped $3.1 billion this year, more than triple the amount invested in 2017. While there's a range of technologies, some of the most interesting — and disruptive — examples are powered by artificial intelligence and automation, including Talentegy.
What Does a Great Application Process Look Like?
As any good recruiter or talent acquisition professional knows, the ultimate point of candidate conversion is the moment a candidate submits their application. While candidate conversion occurs throughout the talent life cycle—from joining a talent network to signing up for job alerts—motivating a candidate to submit a job application is the pinnacle of conversion. Unfortunately, application conversion is the place where a large majority of candidates fall off.
In fact, enterprise organizations today typically see just 20 to 30 percent application conversion rates from candidates. That means between 70 and 80 percent of all prospective talent is choosing to walk away rather than applying for a position at your company. And you know what? How much did you spend to get them there in the first place? Thousands I'm sure. Read these quick tips offered by RecruitingBrief to make sure your candidates don't hit a roadblock and increase your conversion rates.
HAPPY HOLIDAYS FROM THE TEAM AT TALENTEGY.!
Shawna Berthold
Co-founder and CMO