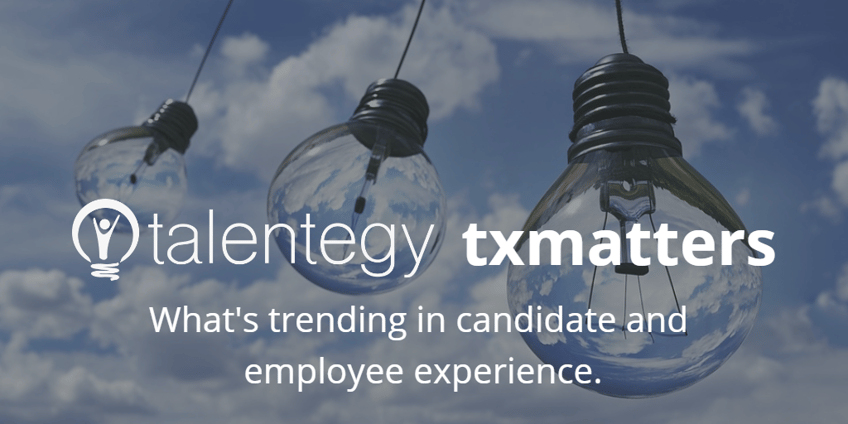 What's Your Number One Tip to Fix Candidate Experience?
That's what Undercover Recruiter asked 10 recruiting pros to answer from companies like Lever, Amplify, Recruiting Social, Allegis Global Solutions, and Red Brand Media. Full article here.
Top Trends Changing Candidate Experience
From Careerbuilder and written by HR Expert, John Sumser, read what he had to say about the primary trends that are causing a shift of employer versus employee power. Full article here. He also writes for their HR Basics Series. He covers areas of HR Technology, Candidate Relationship Management, Applicant Tracking Systems and all that is recruiting. You can visit the Careerbuilder site here to learn more.
Candidates are Frustrated with your Application Process
The application process often serves as a candidate's first impression of the company and the job at hand. And, considering 40 percent of candidates feel the application process has become more difficult in the last five years, according to CareerBuilder's Candidate Behavior study, it's time to reevaluate the process. The study found that the most common complaints about the application process include:
It's too automated and lacks personalization (57 percent)
Candidates have no idea where they are in the process (51 percent)
It has too many steps (50 percent)
The Truth About Customer Experience
A great article by Harvard Business Review and while not specific to HR it's a great way to think about how to apply the same principles to your talent functions. Your candidates are your customers.
Latest Research by WilsonHCG – 2017 Fortune 500 Top 100 Employment Brands
Employment branding has evolved, and organizational leaders are rising above the competition by sharing a transparent view into their corporate culture. Candidate engagement weighted heavily in the research's findings as did the importance of recruitment marketing which today deserves no less attention than consumer marketing. Discover which F500 companies have embraced the on-going changes to attract top talent in the 2017 Fortune 500 Top 100 Employment Brands report.
Shawna Berthold
Co-founder and EVP of Marketing & Operations