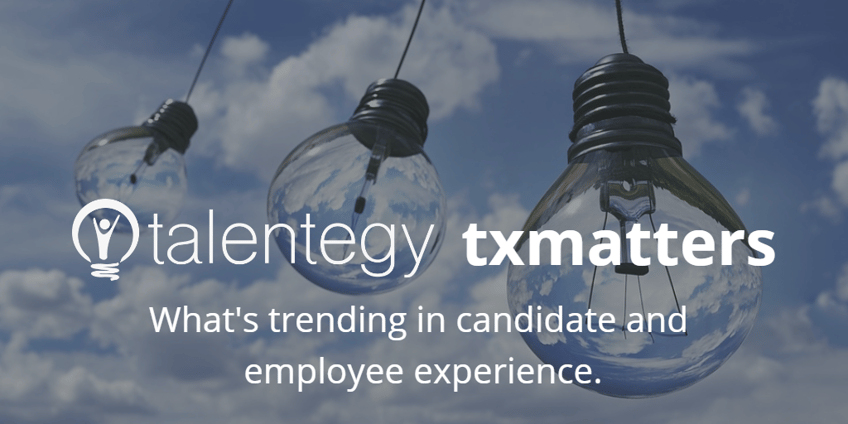 August Edition
A recap of what's trending in the Candidate and Employee Experience world.
The 12 Missing Links in Your Candidate Experience
Any business process is only as strong as the weakest link – and candidate experience is no different. A new CareerBuilder study outlines the complex perceptions, attitudes and behaviors of both candidates and hiring managers to better help employers identify and address where they fall short in their current process. Hard to imagine that 73% of candidates still say the job search process is one of the most stressful things in life. You can see the summary here.
Your Candidate Experience – Is it Creating an Impact or Burning Cash?
As potential customers and influencers in the market, candidates' impact can reach far beyond the time spent "in your system." Deloitte brings together lots of great stats to help you build a business case to fund this critical initiative. Read the report here.
Your Candidate Journey Sucks and Here's Why
A recently published Forbes article provides some good insight into how companies like Philips addressed their process to improve the candidate journey.
Top Trends in Recruitment Technology for 2017
No surprise to us that Talent Analytics and Candidate Experience rank high on the list. Read the full article here.
How to Create a Great Candidate Journey
From the folks at Beamery, they offer some good points. The easiest way to map this out and learn from your mistakes? Ask your candidates. You can read Ben's article here.
The Employee Experience: Culture, Engagement, and Beyond
According to Deloitte's research nearly 80 percent of executives rated employee experience very important (42 percent) or important (38 percent), but only 22 percent reported that their companies were excellent at building a differentiated employee experience. Part of their 2017 Global Human Capital Trends report.
Shawna Berthold
Co-founder and EVP of Marketing & Operations