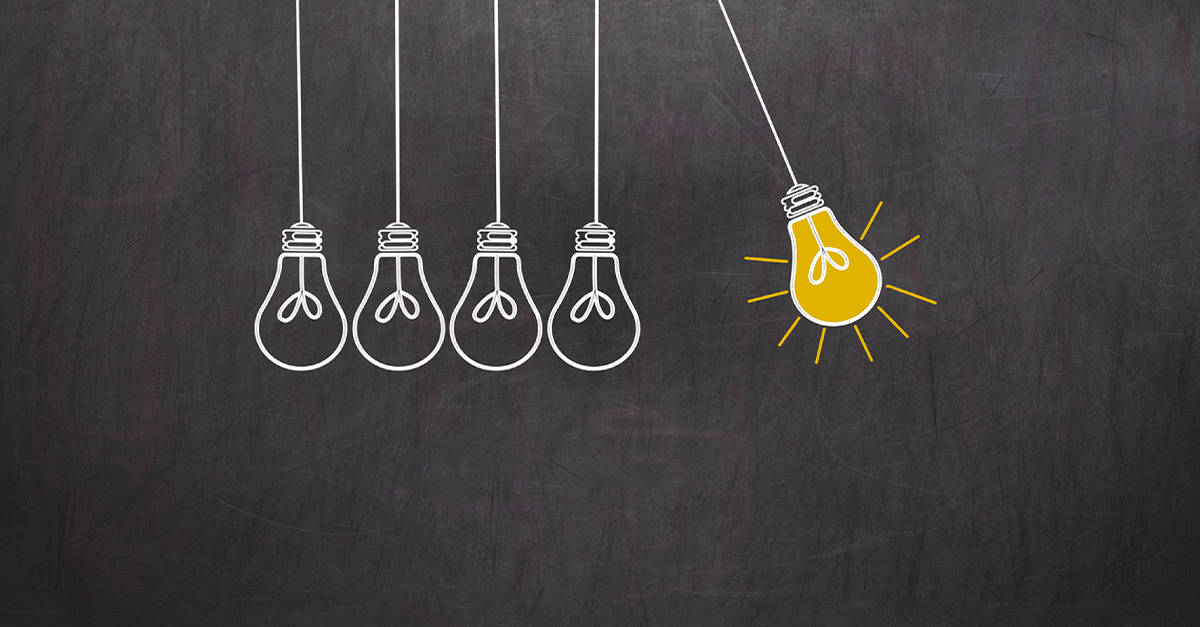 February 2018
A quick recap of what's trending in the Candidate and Employee Experience world.
Talentegy Launches NEW Feedback and Survey Management
We're excited to share that Talentegy has extended our journey analytics platform to now include candidate and employee feedback and survey management features. Customers will have unlimited use of these survey tools and can create as many surveys as they'd like with no limit on responses. Aptly named VOICE, it will also be offered to those interested in our 30-day free trial. There's no easier way to capture the voice of your candidates and employees! To learn more, check out our VOICE features or read our latest press release.
Just Released: The 2017 Talent Board North American Candidate Experience Research Report
The long awaited annual report was released earlier this month. Over the past seven years of the CandE Awards, there are still some clear competitive differences between CandE winners (the top ranked Benchmark Companies) and all other participating companies. Winners are show to:
Listen more and communicate often.
Set better expectations about the recruiting process from pre-application to onboarding (for candidates).
Hold themselves more accountable for candidate experience and talent acquisition performance while measuring it regularly and consistently.
Be perceived by candidates as having a "fairer" process - candidates believe they have been able to share why their knowledge, skills and experience deserves consideration for the jobs to which they have applied.
Year after year, Talent Board CandE research shows that communication and feedback loops are ongoing differentiators of a more positive candidate experience. However, most participating employers are only asking for feedback after the candidates are hired (26.6% in 2017). And only 13.6% are asked for feedback after they are interviewed but before they are hired, down from 2016. So we still have a long way to go in treating our candidates like customers which we have long been saying is true, but seems harder to put into action.
New Facebook Job Postings: Boosting Them to be Seen
Facebook has rolled out a new feature allowing companies to create and promote job postings on their business page. Paying to promote these new job postings is drastically cheaper than LinkedIn job slots and ideal for an audience that is not on that platform, such as nurses or retail workers. Another create resource to be in the right place to promote your brand to the right audience at the right time. Facebook also suggests that hourly or entry level jobs are most suitable. You can learn more from this recent article on Workology.
10 Candidate Experience Tips That Will Increase Offer Acceptance Ratios
To even get on a candidates' radar, you must make the process about them. The reality is, if a candidate rejects your offer, everything else you do assessing the candidate technically or culturally is all for nothing. Use some of these strategies shared on ERE to improve the relationships you build with candidates, your employment brand, and your company's offer acceptance ratio in no time.
Treat Candidates Like Customers and Save Yourselves Millions
We've all heard the saying, ad nauseam it seems, but yet we still do the same thing and expect different results. If the customer is always king, then an applicant who is simultaneously your customer must also be treated like a king right? Believe it or not, the dollar losses from treating your applicants (who are also customers) poorly will likely exceed your entire yearly recruiting budget. If you recruit at a firm that has retail customers, you should get the data showing what percentage of your rejected job applicants are also your product customers. It just might help build your business case for candidate experience initiatives inside your company. Get some action tips for minimizing your applicant/customer losses from this article by Dr. John Sullivan. One of the best ways, send them a "candidate experience" survey to gauge how they were treated.
The Ultimate Guide to Candidate Experience
The team at HireVue has put together a great playbook of what over 200,000 candidates told them worked and didn't. Not surprising, candidates who have a positive, interactive, modern, and personalized recruiting experience can impact your business by referring other applicants, helping to increase your talent pool; becoming brand advocates, customers, or referrers of new business; and being more likey to accept your offer over a competitors. You can download your copy here.
Your Candidate Experience: Creating an Impact or Burning Cash?
As potential customers and influencers in the market, a candidates' impact can reach far beyond the time spent "in your HR system." The Deloitte research also sites a study conducted by Harvard Business Review and ICM Unlimited which found that companies with 10,000 employees could be spending up to $7.6 million in additional wages to compensate for a poor employer reputation.
Shawna Berthold
Co-founder and EVP of Marketing & Operations